Renew Your PR Card Urgently
If you need to renew your PR Card, it normally takes more than 6 months. What if you have to travel internationally? What if you've planned a trip you can't cancel or delay?
You can apply for urgent processing only if you can provide acceptable proof of the need to travel to Immigration, Refugees and Citizenship Canada (IRCC). That means:
You need to prove you need your Permanent Resident Card to travel for to work or for a family emergency.
Includes:
Urgent PR Card
Application reviewed eligibility for urgency filed urgently with IRCC
Proof of travel verified and filed with the application
Supervision by one of our Registered Canadian Immigration Consultants (RCIC)
Includes IMMIgroup fee for urgent processing, HST, Government fee, Courier fees
Apply for Your Urgent PR Card
We'll review your proof of urgency, and check your application for accuracy and completeness. If you have a legitimate reason for urgent processing, we will apply for urgent processing with IRCC.
---
Clients recommend our Urgent PR Card service.
We've submitted over 1,000 successful Permanent Resident Card Renewal and Replacement applications over the last decade, including hundreds of urgent renewals/replacements.
Follow this simple 6-step process to get your PR Card urgently
Timeline: How long does it take?
If you are travelling soon and you can prove to IRCC's satisfaction that you need your card sooner, you may be able to get your PR Card more quickly than 2 months. Usual processing time for urgent applications is 20 to 30 days. (In 2015 and 2016, regular processing time was over 6 months for some permanent residents.)
When You can Get Your PR Card Urgently
You Cannot Get Urgent Processing for:
A vacations you booked after submitting your PR Card application
A vacation that will take place after your current PR Card expires
Proof of travel with no reason for travel submitted with it
No proof of travel.
You May be able to get urgent processing for
a serious illness and you need to travel to get treatment (must provide proof of travel and a note from a medical professional)
a serious illness of an immediate family member (must provide proof of travel and a note from a medical professional)
the death of a family member (must provide a copy of the death certificate)
a business trip (must provide proof of travel and a letter from your employer).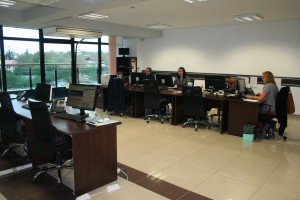 It depends on many factors, but in our experience, applications that are accepted for urgent processing are processed within 20-30 days (i.e. within a month) provided the application is complete and IRCC accepts your reason for ugency.
In order to demonstrate that you are travelling within the period your PR Card application would normally be processed in, you need to provide actual proof of travel, such as a purchased ticket plus a valid reason for travel (proof of illness, a death in the family, or a business trip).
We strongly recommend purchasing your tickets before trying to convince IRCC to process your application urgently.
If IRCC does not accept your reason to travel and processes your application within normal processing times, you will have to wait about 2 months for your PR Card.
However, you can try submitting more thorough documentation of your need to travel and see if IRCC will accept that.
We have filed more than 1,000 PR Card renewal and replacement applications.
Hundreds of these applications have required urgent processing. We know exactly what is necessary to prove urgency in the eyes of IRCC, even under the new rules.
IMMIgroup's success depends on our people. Our firm can only prosper and grow when we continually improve ourselves and the service we perform. However, we recognize that success is not measured only by the number of applications approved. We are measured as much by the way in which we achieve our goals as we are by the actual achievements themselves. We believe that an uncompromising commitment to values and integrity is integral to the goals we hope to achieve.
IMMIgroup's core values:
Accuracy and Efficiency
Customer Service
Ethical Behaviour and Privacy
Responsibility
Teamwork
Details
Apply for Your Urgent Permanent Resident Card
Get Your PR Card in 20-30 days.
We'll review your urgency request and file your application with Immigration, Refugees and Citizenship Canada (formerly CIC).
---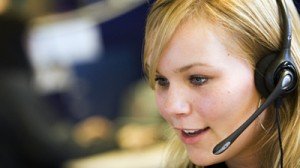 Need your questions answered?
We're only a phone call away!
Hours of operations
Monday-Friday 9:00am – 5:00pm ET
Call Us 8AM-6PM Mon-Fri
96% of reviewers recommend IMMIgroup's Urgent PR Card service
Start Now
Ask a question and get a response within one business day.
Did you know 20% of our clients are return clients?
We have the most experience with urgent PR Card applications in Canada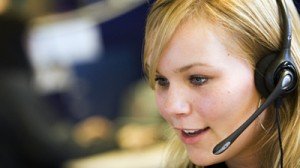 Do you have more questions?
We're here to help!
Hours of operations
Monday-Friday 9:00am – 5:00pm ET
Call Us 8AM-6PM Mon-Fri