PR Card Canada.ca is operated by IMMIgroup, a Canadian immigration consulting firm located in Toronto, ON. Since we opened in 2004, our mission has been to provide friendly, accessible, understandable legal service of the highest quality for matters concerning immigration and travel.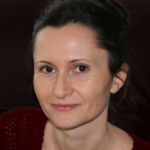 Virgina 'Ginny' has been with IMMIgroup since 2009 and heads the NEXUS, FAST and SENTRI department. She is a vital part of the team and also assists the call centre advising people on general immigration issues.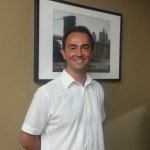 The managing partner and co-founder of IMMIgroup, Rumen Detelinov, is a Registered Canadian immigration consultant (RIC) and is licensed with the Immigration Consultants of Canada Regulatory Council (ICCRC number R409719). Rumen is originally from Varna, Bulgaria and is fluent at the level of a native speaker in both the English and Bulgarian languages.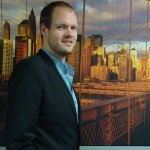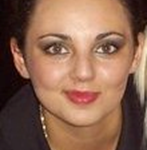 Didi joined IMMIgroup in 2013 and quickly became a valued member of the family. She has a wide range of knowledge that covers all immigration matters including PR cards, citizenship, US Visas and UK passports.
Our Way of Doing Business
IMMIgroup's success depends on our people. Our firm can only prosper and grow when we continually improve ourselves and the service we perform. However, we recognize that success is not measured only by the number of applications approved. We are measured as much by the way in which we achieve our goals as we are by the actual achievements themselves. We believe that an uncompromising commitment to values and integrity is integral to the goals we hope to achieve. Following are the core values that form the foundation of our measurement of success:
Accuracy and Efficiency
Anyone can apply for an immigration document on their own. The service we provide is ensuring that the best possible application is submitted, free of issues which would cause it to be returned to the client. We also use our knowledge and experience to find creative solutions to clients' goals, and to warn clients about possible pitfalls which they may not even be aware of.
Customer Service
Our goal is to provide the kind of genuine care and attention that makes clients happy to refer others to our firm.
Ethical Behaviour and Privacy
We are the stewards of clients' personal information and we must treat this information with the utmost respect. Please see our full privacy statement for additional information.
Responsibility
We do what we say we will do, when we say we will do it. We are personally accountable and we do not blame others when things don't turn out as planned.
Teamwork
We utilize the strengths of each team member in the office to help our clients navigate complicated immigration requirements.
Details
Every aspect of our office depends on being detail-oriented. The government expects applications to be perfect so we must meet this standard every time: "OK" is never good enough.
What Makes a Legal Firm Great
Staff that have been with a company for a long time is a good sign you are dealing with a healthy organization. Just take a look at when each IMMIgroup team member joined our family.
How much knowledge does the first person you speak to have? Take a look at the skill sets of our team members. Our staff know their fields.
What is the referral rate with the company you are dealing with? Are you dealing with a firm that treats you like a fast food restaurant or do they remember you? 10% of all clients at IMMIgroup are return or referrals. Our clients come back.
Do you know what things cost, or do you feel like the number has been pulled out of thin air? We are one of the few firms that post many of our prices right on our website. Everyone is treated equally.
We care what you think, we care what we think about our own work and we care what the government thinks when receiving our work.
If you are impressed after using us please take the time to share it on Google reviews or Yelp, this is the greatest 'thank you' you can give us.