Renew or Replace Your PR Card
Every person who lands in Canada as a permanent resident is given a Permanent Resident Card (formerly a "Maple Leaf" card). The PR Card has changed a little bit in appearance over the years, but it always contains your picture and information about its issuance and expiry.
The primary purpose of your Permanent Resident Card is to prove your permanent resident status in Canada: when returning from travelling abroad, when applying for jobs, and dealing with government agencies in Canada.
You need your PR Card to travel and to work.
Includes:
PR Card
Application reviewed for completeness and filed with IRCC
Supervision by a Registered Canadian Immigration Consultant (RCIC)
Includes IMMIgroup fee, HST, Government fee, Courier fees
Prove Your Status in Canada
We'll review your application for accuracy and completeness and file it with Immigration, Refugees and Citizenship Canada (IRCC).
---
Reviewers recommend our PR Card service.
We've filed over 1,000 PR Card Renewals and Replacements over the last decade, including many status in jeopardy applications.
Follow the easy 6-step process to renew your Permanent Resident Card
Timeline: How long does it take?
2 Months
A PR Card renewal normally takes 2 months or mnore, provided you do not have to answer the Residence Questionnaire.
Urgent Processing
However, if you are travelling soon and you demonstrate to IRCC that you need your card sooner, you may be able to get your PR Card sooner than 2 months.
Why You Need Your PR Card
What You Cannot Use Your PR Card for
Your PR Card cannot be used to prove when you landed in Canada (such as when applying for your OAS). For that, you need your Record of Landing.
You cannot run for office.
Getting a Canadian Passport – you need to be a citizen to get a Canadian Passport.
You cannot apply for jobs that require Canadian citizenship (for security reasons).
What You Can Use Your PR Card for
Travelling to Canada on any commercial carrier, such as a plan, cruise ship, train or bus.
Proving your status in Canada to an employer.
Proving your status in Canada to municipal, provincial and federal government agencies (when applicable).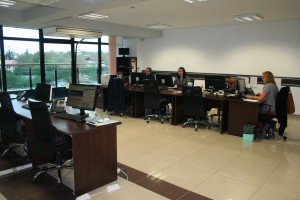 A Permanent Resident Card (or PR Card) is your proof of your status in Canada as a Permanent Resident. It is primarily used to prove your PR status when returning to Canada from a trip but can also be used to prove your status to your employer or to government agencies.
If you have lost your PR Card, you need to replace it. If it was stolen, you need to report the theft to the police immediately. Whether it was lost or stolen, you need to contact Citizenship and Immigration Canada to report the loss.
You need to complete the regular PR Card application but will also need to complete the lost/stolen section of the form in order to get a new card.
If there is a mistake on your Permanent Resident Card you can fix it by applying for a new PR Card. However, you will have to prove that there is a mistake, and if the mistake was made on your Record of Landing as well, you will have to replace that document first.
We have filed more than 1,000 Permanent Resident Card renewals and replacements.
We have handled every conceivable type of issue with PR Cards, including responses to the Residence Questionnaire and Status in Jeopardy cases.
IMMIgroup's success depends on our people. Our firm can only prosper and grow when we continually improve ourselves and the service we perform. However, we recognize that success is not measured only by the number of applications approved. We are measured as much by the way in which we achieve our goals as we are by the actual achievements themselves. We believe that an uncompromising commitment to values and integrity is integral to the goals we hope to achieve.
IMMIgroup's core values:
Accuracy and Efficiency
Customer Service
Ethical Behaviour and Privacy
Responsibility
Teamwork
Details
Apply to Replace Your Permanent Resident Card
Prove Your Status in Canada. Travel outside of Canada.
We'll review your application for accuracy and completeness and file it with Immigration, Refugees and Citizenship Canada (IRCC).
---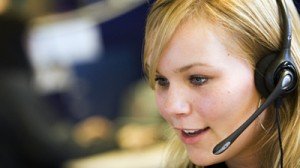 Do you have more questions?
We're here to help!
Hours of operations
Monday-Friday 9:00am – 5:00pm ET
Call Us 8AM-6PM Mon-Fri
96% of reviewers recommend IMMIgroup's PR Card service
Start Now
Ask a question and get a response within one business day.
Did you know 20% of our clients are return clients
We are the most experienced in PR Card applications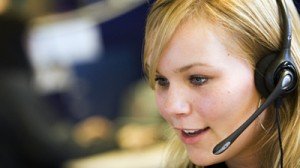 Do you have more questions?
We're here to help!
Hours of operations
Monday-Friday 9:00am – 5:00pm ET
Call Us 8AM-6PM Mon-Fri